What we do
The Human Development Center serves as a resource to people with disabilities, families, service providers, educators, and policy-makers. HDC's mission is to build capacity and inspire change to ensure that people with disabilities are able to participate fully in all aspects of community life.
Do you need help finding the right HDC program?
Click the button that best describes you.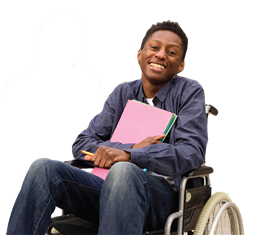 Do you need additional help to fully access our website? Complete this form to submit an accessibility request.
Our Services and Programs
Below is a list of our projects within each initiative area. For a detailed description of each project, please visit Our Initiatives page.
Early Childhood Initiatives
For families and care takers.
K-12 Education Initiatives
For families and educators.
Transition, Employment, and Careers Initiatives
For self-advocates, families, educators, and employment support professionals.
Interdisciplinary Trainings
For self-advocates, professionals, graduate students, and families.
Diagnostic Clinics
For families.
HDC News and Events (Scroll inner content area for more)
HDC Developmental Disabilities Network Partners
Accessibility Disclaimer
The Human Development Center strives to provide information in the most accessible formats possible. If information is needed in an accessible form (e.g., large print, Braille, video transcript), please contact us at HDCInfo@lsuhsc.edu .