Pay Check — Who We Are
Susan G. Killam, M.Ed., CWIC, CESP
Project Director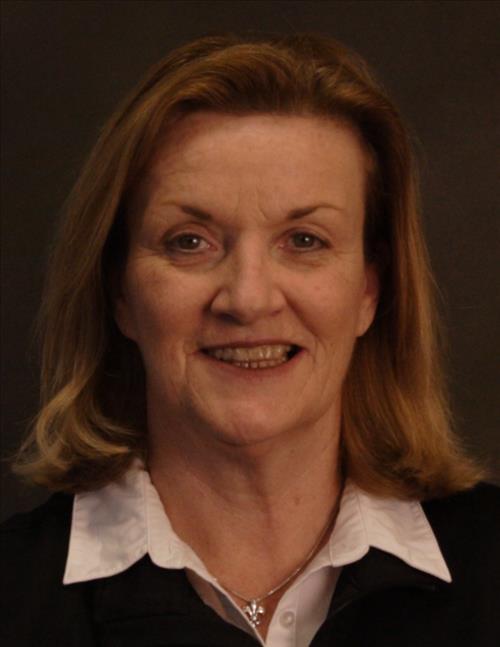 Susan G. Killam has worked for over 25 years in the area of employment and disability policy. Ms. Killam is a tireless advocate for the civil rights of all people but specifically for individuals with disabilities. She has a Master's degree from Virginia Commonwealth University and worked at the federally funded Rehabilitation Research and Training Center (RRTC) on Supported Employment. Ms. Killam began her career in Louisiana in 1990 as the Lead Trainer for the Supported Employment Systems Change Grant. At the conclusion of the Supported Employment Systems Change grant, she served as Executive Director of AcME, Inc. (an employment agency initiated by six parents of individuals with disabilities) for 10 years. Ms. Killam has published several articles on supported employment and disability services and is one of the authors of APSE's Ethical Guidelines. Ms. Killam has consulted and provided training and TA on supported employment and disability policy in a number of states and Canada. She has served on numerous governor-appointed councils and boards and is one of the founding members of the Louisiana SE Network and served as President from 1996-2001. Aside from being a member of LA APSE, Sue is the Regional Delegate national APSE.
Laura Stazio, M.Sc., CESP
Assistive Technology Specialist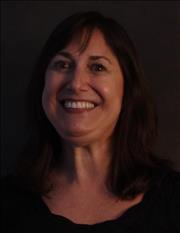 Laura Stazio is a Certified Employment Support Professional and is currently the Technology Specialist on the Pay Check program. She also works on Employment Initiatives to increase the capacity of Supported Employment Agencies in Louisiana through training and mentoring. Currently, she is the Treasurer of Louisiana APSE. Previously at HDC, Laura worked with the PEAC (TPSID) program, collaborating with instructors at Delgado Community College on enhancing Universal Design for Learning (UDL) strategies. Laura completed the HDC training program in Leadership Education on Neurodevelopmental and Related Disabilities (LEND) in 2013. Prior to living in New Orleans, Laura lived in Montreal Canada where she completed a Certificate of Proficiency in French from McGill University. In Montreal, she was an Assistive Technology Specialist for Canada's Eastern Provinces including French speaking Quebec. She was called upon to teach, implement, program and adapt assistive technology devices and was involved in the development of French products. Prior to working in Assistive Technology, Laura Stazio worked in the telecommunications industry as a Senior Systems Engineer, most notably at Bell Communications Research. Specializing in Telecommunications Network Management Protocols, she chaired a joint ISO ITU international standards working group and was editor of various international standards. Laura graduated summa cum laude with a Bachelor of Science from Tulane University in Biomedical Engineering. She graduated from Columbia University in New York City with a Master of Science in Electrical Engineering.
Rebecca Ellis, MHS, CRC, CESP
Lead Transition Specialist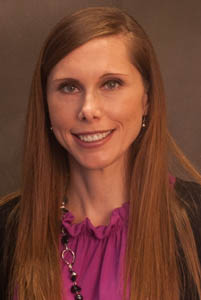 Rebecca Ellis received her Master of Health Sciences in Rehabilitation Counseling from LSUHSC where she was a 2004 Chancellor's Award Nominee. She also graduated magna cum laude from LSU with a Bachelor of Science in Psychology. Rebecca is a Certified Rehabilitation Counselor and has worked in supported employment. She enjoyed a long tenure with Northshore Families Helping Families where she initially worked as a Transition Coordinator supporting young adults transitioning to life beyond high school. Rebecca has extensive experience in advocacy and leadership and has served on numerous regional and statewide committees designed to create policies and improve service delivery systems for individuals with disabilities and their families. Rebecca is a graduate of Louisiana Partners in Policymaking and was a family mentor for the Human Development Center Interdisciplinary Training/Leadership Education in Neurodevelopmental and Related Disabilities Family Mentor Experience program in 2015-2016. She is a member of the Office for Citizens with Developmental Disabilities Core Advisory Stakeholder Group and Louisiana Association of People Supporting Employment First (LA APSE).
Amarachi Ukachu, B.Sc., CESP
Transition Specialist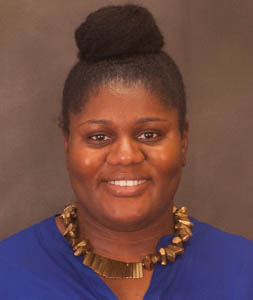 Amarachi Ukachu is currently employed as a Transition Support Specialist with the Post-Secondary Apprenticeship for Youth Project. Amarachi obtained her Bachelor of Science Degree in Rehabilitation Services with a concentration in Behavioral Health and is pursuing her Master's degree in Clinical Rehabilitation Counseling at LSU School of Allied Health Professions.  While pursuing her B.Sc, Amarachi began her professional career as the Program Assistant to University of Maryland Eastern Shore's Student Disability Services Director. She assisted the University community in understanding the effects of disabilities and eliminating the physical, technical, attitudinal, and programmatic barriers that limit the range of opportunities for students with disabilities. In 2014 Amarachi relocated to New Orleans where she began a position as a live-in Residential Counselor where she was responsible for directing the operations of the academically driven group home to create a family atmosphere and for the physical, emotional, social, spiritual, and academic development of scholars living in home in accordance with individual scholar service plans. Amarachi then served as a Career Advisor for the Louisiana Workforce Commission where she assisted program participants in developing vocational goals reflective of their skills, capabilities, and interests.