HDC News Archive
Nutrition Is for Everyone, March 2017
Louisiana is preparing to offer two more Cooking Matters classes this spring. A nutrition student, Colleen, has recently joined the program team as an intern. She has many years of experience with people with disabilities and is excited to integrate nutrition into her work. The Louisiana team continues to work on adaptation to the curriculum to make sure it is as inclusive as possible. 
Related News: Tuesdays with Liz
'Tuesdays with Liz' is a weekly video series highlighting current issues in disability policy. It is hosted by Liz Weintraub, a long-time disability advocate, and produced by AUCD.  If you have any comments, feel free to email to: Liz Weintraub lweintraub@aucd.org or Kim Musheno at kmusheno@aucd.org
In this week's edition of Tuesdays with Liz: Disability Policy for All Liz interviews four Nutrition is for Everyone ambassadors - Sarah Keathley (Arkansas), Lauren Griffiths (Louisiana), Lee Wallace (Tennessee), and Megan Krampe (Oklahoma). These ambassadors speak about the projects in their states that focus on how eating and learning about healthy food is important for everyone, including people with disabilities.
Lauren's is the third video in the playlist.
Deaf Education Alliance Summit 2017 Follow-Up

The Louisiana Deafblind Project for Children and Youth and the LSU Health New Orleans, Human Development Center hosted the Deaf Education Alliance Summit 2017 on January 27 & 28.  The Deaf Education Alliance is a grassroots organization made up of individuals, families, and professionals interested in advocating for improved educational services for students with deafness and hearing loss in Louisiana schools. 
The Summit 2017 program included two keynote speakers; Rachel Coleman, an American musician/actress and producer of the "Signing Time!" video series and Paula Rodriguez of Deaf Focus Services Baton Rouge who was the 2016 GOLD Service Provider of the Year Award recipient selected by the Louisiana  Governor's Council of Disability Affairs.  The program also featured speakers from around the state that addressed topics of interest to the deaf education advocates.
The Summit 2017 enjoyed a live performance by Rachel Coleman as the closing activity for the conference.  The performance, which was open to the public, drew audience members from Louisiana, Texas and Arkansas.  Children of all ages and their families enjoyed the light hearted musical presentations while learning sign language.  
FASD Conference Follow-up
The Advocacy Center and LSUHSC- Human Development Center co-hosted a conference on Advocating for Individuals (and their Families) Living with Fetal Alcohol Spectrum Disorders (FASD) at the Human Development Center on Friday February 3rd. Workshop topics included diagnosis and treatment; early childhood and special education; juvenile and adult criminal justice; strategies and intervention; and advocacy.
FASD is an umbrella term describing the range of effects that can occur in an individual who is prenatally exposed to alcohol. These effects may include physical, mental, behavioral, and/or learning disabilities with possible lifelong implications. Research among grad school populations in four U.S. Cities estimates that as many as 2 to 4 percent of school age children are affected by prenatal alcohol exposure.
As part of the Early Childhood Education Strand, HDC's own Ashley Steele and Douglas LeBlanc presented on the developmental stages of infants and how FASD affects the achievement of these milestones. They also discussed the importance of recognizing developmental delays and accommodating children with disabilities. Also, HDC's Sonya Heisser provided useful information regarding the transition process of children with disabilities with regard to special education and related services under IDEA Part C early intervention into IDEA Part B special education preschool services.
The keynote speaker was Dr. Larry Burd the director of the North Dakota Fetal Alcohol Syndrome Center. The title of his talk was: What's New and What You Should Do regarding FASD.
Other presentations included:
Stamping Out Stigma: Establishing the Maternal Alcohol History of the Birth Mother through Interviews and Investigation  with William J. Edwards, Deputy Public Defender in Los Angeles County and Rebecca Kendig, PhD of New Orleans
Special Education and FASD with Debra Weinberg from the Advocacy Center of Louisiana and Diane Smith Howard from the National Disability Rights Network in Washington D.C.
Panel Discussion on Criminal Justice Issues involving Individuals with FASD
Identifying the Red Flags for Neurocognitive and Neurobehavioral Impairments in Children with FASD in the Juvenile Justice System with Professor David Katner, The Honorable Mark Doherty, Dr. Larry Burd, and Professor James E. Duggan
Links to Conference Materials including PowerPoints and videos of the presentations can be found in this document. Additional conference resources available at the National Organization on Fetal Alcohol Syndrome website: https://www.nofas.org/conference-resources  
 

February 7, 2017
Natchitoches Events Center
Natchitoches, LA

For more information and to register for the Natchitoches workshop, click here.
Nutrition Is for Everyone: February 2017
Click here for entire newsletter.
Highlight: Louisiana Ambassador Update
Three Cooking Matters courses have been successfully completed with a total of 57 persons with disabilities, their friends, family, or support workers attending one or more of the classes. Six Deputy Ambassadors have also successfully led Cooking Matters courses in their regions. A new Deputy Ambassador, who is completing her nutrition internship with Nutrition is for Everyone, has been chosen. She will help train other Deputies, instruct classes, help adapt curriculum, and aid in the creation of the final report and analysis.
LASARD Project Workshop
 

 Beyond Expectations!  Planning High School Experiences for Students with ASD and Related Disabilities 

 

Join the LASARD Project to learn how to prepare students with ASD and related disabilities for employment, independence, and for living happy, fulfilling lives after high school.  

Rebecca Hanberry from the Louisiana Department of Education will discuss Planning Appropriate High School Experiences for Students on Alternate Graduation Pathways including students on Act 833 and students assessed on LAA1. 

Julie Riley from the LASARD Project will share evidence-based strategies for teaching social interaction skills to high school students with ASD and related disabilities.  

Choose to attend this workshop in Natchitoches on February 7, 2017 or in New Orleans on February 8, 2017.  
Both locations will begin with registration from 8:30 to 9:00, and the workshop will run from 9:00 to 2:30. 
The workshop is free and open to anyone interested until all seats are taken. 
Registration is open now and will end on January 31, 2017.
CEUs will be provided. 
 

February 7, 2017
Natchitoches Events Center
Natchitoches, LA

For more information and to register for the Natchitoches workshop, click here.

 

 

February 8, 2017
LSUHSC Human Development Center
New Orleans, LA
For more information and to register for the New Orleans workshop, click here.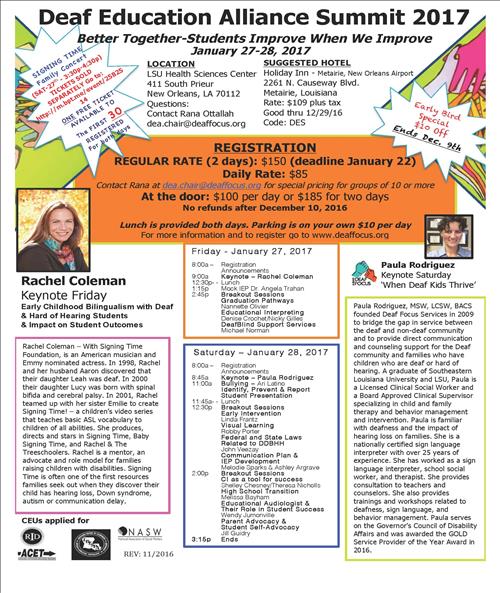 Early Head Start
The Human Development Center's Early Head Start Child Care Partnership assists low income families with young children under 3 years obtain high quality childcare services while they work and/or pursue career related education or training.  Currently, the project collaborates with four community childcare centers: Clara's Little Lambs, Kid's Kingdom, McMillian's First Steps, Toddler's University.  This partnership provides high quality child care to 210 families.  The HDC Early Head Start Child Care Partnership makes a significant difference in the lives of the families we serve.  However, much work remains to be done to ensure that young children living in poverty are supported to develop and learn in a manner that prepares them for school and eventually careers and lives as productive and contributing citizens.  Click the following link to learn more about the challenges of providing high quality child care to families living in poverty : http://www.theatlantic.com/education/archive/2016/09/the-state-budget-cuts-trapping-poor-parents/502103/.
AUCD has released Volume 1, Issue 2 of Nutrition is for Everyone. HDC employee Lauren Griffiths is the Nutrition Ambassador for Louisiana mentioned in the following highlight.
Nutrition is for Everyone Ambassador Updates
Louisiana
The Louisiana Nutrition Ambassador is working to partner with the Second Harvest Food Bank to provide Cooking Matters Classes to people with disabilities and their families and are adapting the curriculum and recipes to be more accessible. The Nutrition Ambassador has chosen six deputy ambassadors who will assist her with the education trainings. Trainings will be held in three regions this fall with additional ones next year. They are also partnering with Families Helping Families and state Employment Agencies. They have created a Facebook page, and are in the process of creating short videos to supplement their trainings. 
 
Click here for the full newsletter.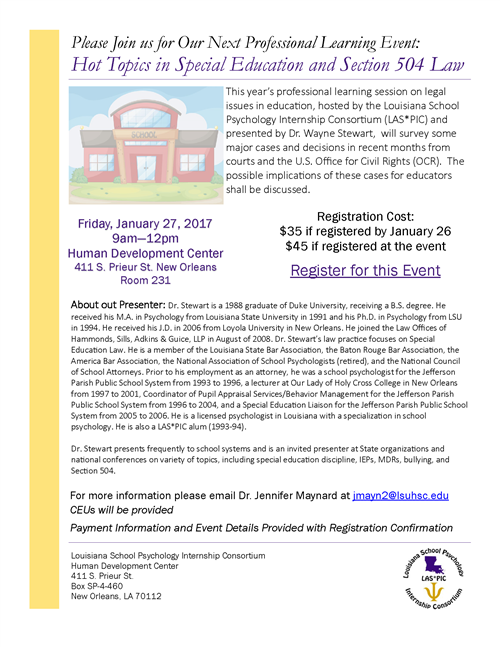 KATC.com | Continuous News Coverage | Acadiana-Lafayette
The St. Martin Parish Enrichment Program has 4th and 5th grade students from neighboring schools gathering at Parks Primary one full day of instruction a week.
Gifted students in Mrs. Royer's classes are currently learning American Sign Language and lessons on blind and deaf awareness. Recently Michael Norman, Coordinator of Louisiana Deaf Blind Project for Children, gave a presentation along with many interactive lessons.
$900,000 Grant to Improve Educational Delivery to Hearing Impaired Preschoolers and Other Students With Disabilities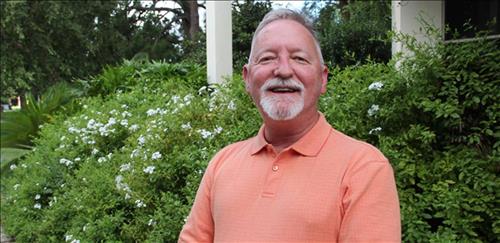 Michael Norman of the LSUHSC Human Development Center has been awarded a three-year $900,000 grant from the Louisiana Department of Education to develop resources that will help educators better serve hearing impaired preschoolers as well as other students with disabilities who struggle to communicate. As part of the grant, he will lead an interdisciplinary group of health and education professionals from across Louisiana as they develop a training curriculum designed to provide direct technical assistance to local school districts and support individual students across the state. The work is designed to specifically target preschoolers with cochlear implants and other students with multiple disabilities, including students with autism spectrum disorders, who often lack a formal means of communicating in school.
A Louisiana native and long-time service provider in the greater New Orleans area, Norman currently coordinates the Louisiana Deafblind Project for Children and Youth. The organization is a federally funded technical assistance grant though the U.S. Department of Education, Office of Special Education Programs and it is housed within the LSU Health New Orleans, School of Allied Health Professions, Human Development Center. Michael is on track to receive his Ph.D. in special education from UNO's Department of Special Education and Habilitative Services within the College of Liberal Arts, Education and Human Development this December.
Inaugural Newsletter from AUCD
Thanks to the Walmart Foundation, AUCD introduces the "Nutrition is for Everyone" program. The program's objective is to implement nutrition education interventions, including direct training for people with disability and community members across four states, which have the lowest consumption of fruits and vegetables for people with disabilities.
This is the first in a series of newsletters that will be sent on the first Wednesday of every month to observe #WellnessWednesday and to share healthy eating and nutrition tips for people with disabilities.
LASARD Webinar: Not a Lazy Kid Revisited
September 22, 2016
2:30-3:30 PM
Live online via Adobe Connect
Do you work with students who are impulsive, inflexible and who struggle with organization, planning and problem-solving? Do these students also have difficulty succeeding in school, interacting appropriately with peers and following through with assigned tasks or responsibilities both at home and at school?  These difficulties may not be because of lack of effort or desire to do well but due to difficulty with executive functioning skills.  The good news is that there are a variety of evidence-based strategies that have been proven effective and can be implemented in a wide range of settings for students in all grade levels.  This webinar will focus on those strategies that help with flexibility, emotionality, impulse control, planning and organizing and problem solving.
For more information, click here.
Coming Soon: The HDC AT Center and the HDC ASD/ID Clinic
HDC-AT Center

The HDC Assistive Technology (AT) Center is located on the second floor in the Human Development Center building.  The program is unique in that it embeds the principles of Inter-professional practice and education.  The center strives to provide a team based approach while completing assessments and providing intervention to individuals who need assistive technology.
The goals of the HDC AT center is to (1) develop a pool of highly effective educators, therapists and other professionals to provide assistive technology services to students with complex communication needs across the state; (2) identify and address individual needs using assistive technology in educational environments and within communities; (3) provide assistive technology services to individuals with disabilities  while educating, training, and supporting families, school staff, students, and professionals; (4) establish a partnership between educational staff, medical professionals, families and the AT center to increase understanding of assistive technology and (5) to build capacity within different entities providing educational, work and community services for assessment and support services for AT.
The HDC AT center provides the following services to help achieve the above goals: (1) Professional development and teaching opportunities for school staff, related service providers, medical professionals, and families; (2) assessments resulting in recommendations that identify appropriate assistive technology, followed by training and support to meet the individual's needs at home, school, work and in the community; resource center supporting the community on current AT research, trends, and applications.
HDC Autism Spectrum Disorder Interdisciplinary (ASDID) Clinic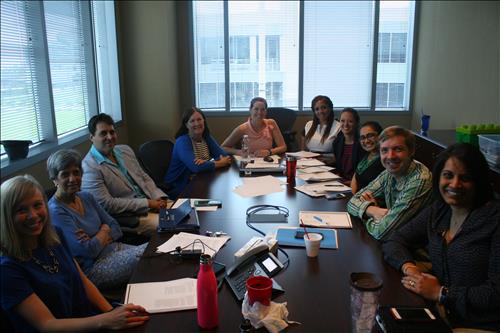 The HDC Autism Spectrum Disorder Interdisciplinary Diagnostic (ASDID) Clinic is a clinic of the Human Development Center in the School of Allied Health Professions at LSU Health in New Orleans. The HDC ASDID clinic uses an interdisciplinary approach to evaluate children suspected of have autism spectrum disorder. Our interdisciplinary team includes members with a variety of backgrounds and specialties including psychology, speech-language pathology, pediatric medicine, occupational therapy, and social work. The team works together to using evidence-based assessment tools and practices to complete an evaluation, determine an appropriate diagnosis, and provide resources and recommendations that are specific to the needs of the child and his or her family at home, in school, and in the community. Parents are able to watch with the rest of the team as the School Psychologist and Speech-language Pathologist on the team complete the assessment. Currently the HDC ASDID clinic completes one evaluation per month and referrals to the team for evaluation are made through the team's developmental pediatrician.
The HDC ASDID clinic is a training clinic and a child's evaluation team includes physicians and students from many programs at LSUHSC and Tulane in addition to the core team. Our goals as a training clinic are to learn about and understand Autism Spectrum Disorders and associated medical, language, learning, behavioral, and motor disorders; to develop skills in behavioral assessment and the interdisciplinary team process; to understand the relationship between developmental screening and clinical assessments; to work with families and make recommendations for intervention; and to effectively communicate developmental findings to families and other team members.
HDC Hosts LASARDfest 2016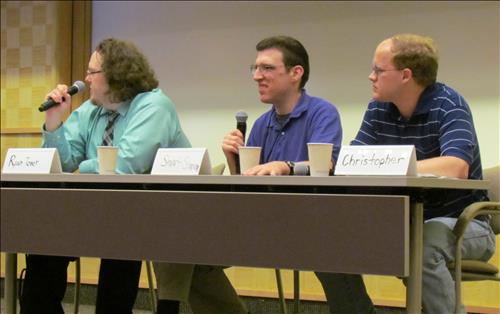 Hot on the heels of the New Orleans Jazz and Heritage Festival, LSUHSC Human Development Center and the LASARD Project hosted LASARDfest 2016 in New Orleans.  LASARDfest was attended by over 100 educators and family members from around the state.  The highlights of the day included two panels -parents of individuals with ASD discussed their experiences with the educational system, and young adults with ASD shared how friends, family, and school staff empowered them to lead successful lives.  Partner school team members shared in breakout sessions how they implemented strategies such as video modeling, behavior supports, data collection, and peer mediated instruction and intervention.  Team members met with others in their same role from across the state and discussed evidence-based practices and resources.   LASARDfest concluded by teams constructing a flag, like groups have at music festivals to find each other, to represent their team goals and vision.  Many teams took inspiration from the experiences shared by the members of the panels and expressed the desire to increase community involvement and support social interaction.   The feedback from LASARDfest was overwhelmingly positive, and the HDC LASARD Project looks forward building the capacity of school and district teams to support students with ASD and related disabilities in the upcoming year.
People with disabilities deserve more opportunities to work in the community
Each month, the State of Michigan releases unemployment numbers, which are seen as a major indicator of the state's economic health. One subset of these numbers is often overlooked — the employment levels for people with disabilities. Michigan and other states struggle with the challenge of employing people in this group. The discrepancy is significant. As of March 2016, the national unemployment rate for people without disabilities was 4.9%. For people with disabilities, it was more than double that figure. Perhaps even more indicative of the challenge is the gap in the labor force participation rate of nearly 69% for people without disabilities, and almost 20% for people with disabilities.
A new approach is happening in Michigan. The Employment First State Leadership Mentoring Program, sponsored by the U.S. Department of Labor, is coordinated by the State of Michigan Developmental Disabilities Council. It is focused on a shift away from facility-based employment to community-based, integrated jobs. One of the major goals here is to bring together more agencies to reach young adults transitioning from education to employment.Read more about Michigan's innovative approach here.